Testimonials for HSN MENTORING
THIS COULD BE YOU TOO! BOOK A FREE CALL TODAY
Jason Cohen, Owner of Locomotion CrossFit
Christopher Thynne, Owner of CrossFit 162 West
Lindsey Vanschoyck, Owner Final Call
Celine Grøndahl, Nutrition Coach of SB CrossFit
Knowing how important nutrition is to getting results, it's been a goal of ours to offer nutrition services since day one. Finally, we're able to do just that- with the structure, knowledge, on going education and support from HSN. The program helps us REALLY make a difference in people's lives and the system from HSN keeps us on track with every client and nobody falls through the cracks. For anyone looking to add nutrition to the services, HSN is your number one place to go. The support is above and beyond. 
– November 2019
Working with HSN has changed my life. I was able to grow my client base to a number that has supported me quitting my full time job, and be able to do what I love everyday. Each and every mentor wants you to succeed and they are always willing to help with any questions you have along the way. Because of HSN, I am excited to go to work everyday and continue to grow!
– November 2019
This program has been such a huge benefit to our gym! We have helped so many people find balance in life. The monthly mentor calls are super helpful as well! The HSN coaches always have great tips and ideas on how to keep our program growing! I always leave the calls feeling inspired!
– November 2019
I have been working with HSN for over a year now and not only have I been able to start an exciting nutrition business, but I have also gained so much confidence along the way. HSN really is an amazing solution to being able to offer your gym clients (and non-gym clients!) awesome results in a very real-life manner. The thoughtful and thorough content HSN provides allows you to really focus on your clients, and the mentors are above and beyond, with assistance every step along the way. I can't recommend this strongly enough; I am SO happy that I found HSN.
– November 2019
Adding HSN to our program has been a big game changer. Many of our long time members have had more success since we implemented HSN than with all of our previous nutrition challenges. This is easily one of the best value adds we have ever done in our 10+ years as an affiliate.
– November 2019
HSN has been such a great platform to introduce to our members and a life changing, result achieving, and revenue generating program. All the tools are laid out for you and the monthly mentoring calls are insanely helpful!
– November 2019
We have been working with Healthy Steps for a while now. Our coaches have gotten the best possible training, the resources are top notch, and the amount of continuing education and updates they provide is amazing! There are always improvements and ways to help gym owners increase not only the member experience, but their revenue as well!
– November 2019
Jubilee Fitness & Nutrition
We've been using HSN's nutrition program since opening our gym in July 2017 and I would proudly recommend it to anyone. The program itself is everything you need to get started legally working with your clients to improve their nutrition…and the continued support/mentorship is a critical component to optimal success. If you are considering adding nutrition coaching to your gym's services, HSN is the complete package and if you follow their advice, a positive ROI is pretty much a guarantee.
– November 2018
This turn key service and monthly mentoring enables us to provide a level of nutrition coaching for our members that has proven success and really changed the way we approach nutrition at our affiliate. The materials provided save a lot of time, our participants enjoy the meal plans and coaches have the knowledge and confidence to support them. 
– November 2019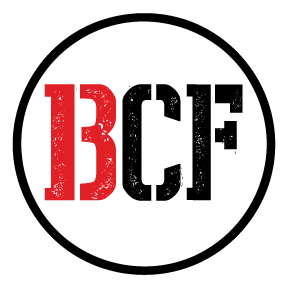 HSN provides all of the tools that you need to implement a comprehensive nutrition coaching program that really works. Their focus on good habits and whole foods makes it a program that works for participants, while providing the training, coaching system, and back-office business support solutions that makes the business a success. HSN is the perfect solution for anyone who wants to start a gym-based nutrition coaching program. With its experienced mentors, nutrition expertise and business tools, you'll have everything you need to be successful.
– November 2019
We reached out to HSN to start our first nutrition program about a year ago, and couldn't be happier! The training was comprehensive and extremely well-organized, and we felt more than prepared for our launch! We have seen so much value in the ongoing support through regular monthly meetings with the HSN mentors, as well as the awesome webinars offered several times a month. Not only are there constant opportunities to grow our nutrition business, but to grow as coaches! It has been absolutely amazing – and would recommend to anyone considering building a nutrition business!
– November 2019
We've been with HSN since 2017, and this has been an amazing partnership! Our gym clients are getting much better guidance than ever before. We have helped people in a more meaningful way thanks to the guidance from ALL of the staff at HSN!
– November 2019
We've LOVE working with the entire HSN team for our nutrition program. They've been incredibly helpful, responsive and knowledgable about all things nutrition! My husband and I follow the meal plans and have had incredible results which is so helpful we can stand behind their plans 100%.
– January 2018
I'm so thankful I found HSN as they made starting up our nutrition program so much easier.
Without HSN we wouldn't be able to offer such a professional product to our clients. They are always there to help or answer questions and are extremely supportive. If you are on the fence, go for it! It's the best decision I could have made for my business.
– November 2019
Great program for gym owners and clients. Structure and guidance is key to success in anything, which is why HSN works. Unbiased and relevant information make this program one of the best.
– November 2019
Nutrition coaching made easy!! I love all the monthly support, content, and new ideas. Facilitating a program created by a registered dietitian gives me confidence that I am giving my clients the best, most accurate information I can – and let's face it there's a lot of info out there. Highly recommend!
– November 2019
Since implementing the program in our gym it has not only significantly increased our revenue, but our members are consistently losing weight and gaining confidence. They love the meal plan and how easy it is to incorporate into their daily lives.
From a gym owner perspective, HSN makes it so easy to market your program. I struggled with knowing what to do to promote nutrition, when to do it and how to do it. HSN maps EVERYTHING out for you. And if you have a question your mentor is right there to help you. I highly recommend this program and wish we would have done it sooner!
– November 2019
Having used HSN since 2018, our gym has experienced excellent and quality growth of our nutrition program. Having the support staff that HSN provides is absolutely a game changer. I would highly recommend HSN to any gym looking to add nutrition revenue!
– November 2019
Our gym recently opened in July. We began the training courses before opening so we could offer both CrossFit and Nutrition from the get go. The information and resources are amazing. The mentors are very helpful, and our members have been experiencing amazing results. Thank you HSN! We highly recommend their program to any gym owner who wants incorporate nutrition services. 
– November 2019
HSN Mentoring has been the best endeavor! I feel confident having a knowledgable and professional support system with HSN Mentoring! I always get a speedy response to my questions and appreciate everything they offer. I feel like I can offer our clients much more because of the resources HSN provides.
– November 2019
I have been working with HSN since May 2018. As a gym owner, HSN allows us to make an impact on our community and broaden our reach in ways we could have never done on our own. Not only do they offer a turnkey system for offering nutrition services, but they provide invaluable mentorship every step of the way. We dreamed of opening a gym where nutrition is the foundation and HSN has made that dream a reality for us.
– November 2019
Partnering with HSN to offer nutrition coaching to our gym members has been the best decision I could have made as a gym owner. I had done the certifications, I had the knowledge, but I didn't have the time to reinvent the wheel. Enter HSN. Their platform allows me to deliver MORE to my clients with the backing of a Registered Dietitian so that we can serve more people. We truly could not run a profitable nutrition program in our gym without Healthy Steps Nutrition. If you're on the fence, go for it. In 6 months you'll look back and wonder how you ever ran your gym without nutrition coaching as a pillar of your business.
– November 2019
HSN has helped me improve our nutrition coaching by leaps and bounds. The systems and features make managing clients a breeze, and I am able to take on so many more clients! More importantly, my clients are seeing great results and feeling amazing!
– November 2019
We have implemented everything recommended and the ROI is immeasurable to not only the nutrition program, but also to the retention of and longevity of CrossFit gym members.
– November 2019
Great team, very open to offering tips to grow business and make clients healthier. Online training modules, Facebook groups, consulting calls, and printed materials are user friendly and informational. Well done. Proud to be a part of this group and offer this important service at our affiliate.
– March 2018
HSN has been an amazing acquisition to our gym . We love the structure of the program, how involved we can be as coaches and how we can truly work one on one with each and every client. From nutrition challenges, private nutrition coaching to corporate wellness programs there are multiple avenues to be successful. Coaches can feel confident in their knowledge from accountability, to staying organized, to marketing. You learn a lot and have constant support and guidance along the way. the program and community evolve and improve so you don't ever run out of material. Since starting less than a year ago we've had great success and our members appreciate having a service that gives them true tangible, measurable results.
– November 2019
Adding HSN Nutrition has been a game changer for our business! We have always given our athletes a taste of the importance of nutritious foods but partnering with HSN was the missing piece we needed to really equip our members and community well for a healthy sustainable lifestyle. People need accountability and guidance and that is exactly what HSN mentoring equips us to do and do well. They are constantly finding new ways to help us while also staying consistent in there core methods of providing of with content / education. I know I can rely on them with all my questions of growing our program and helping specific clients when I'm puzzled of what might be best!
– November 2019
When our gym owner decided to go with HSN to bring a nutrition program to our gym it gave me so much confidence to step into the role as the main nutrition coach. Even though I had graduated with my PN1, I appreciated the resources HSN gave me. After completing the training they continue increasing your confidence with a personal mentor. If you are on the fence about HSN, I would tell you to just do it! Don't get in over your head with the program by going it alone. They have the experience and success already! Let them help you and watch nutrition become a foundation of income for your gym!
– November 2019
Genesis Sports Performance
HSN has been a great way to grow our gym's nutrition business with both adults and youth athletes. All of the mentors have been great in helping not only launch the program but also brainstorming new ideas and figuring out the ins & outs of our specific nutrition program over the last 5 months.
– November 2019
By joining this program, not only have I gained knowledge and structure on my journey as a nutrition coach. But engaging with the genuine mentors that care and walk the extra mile for you to make sure you can put the energy in your members/clients. I don't work, I live my passion thanks to you guys!
– November 2019
We joined HSN January of this year. HSN taught us everything needed to know from the ground up. The continued monthly mentor calls have been very helpful as we continue to implement a few more things. HSN will set you up for success!
– November 2019
HSN is a turnkey solution to getting your clients amazing results and helping your bottom line increase. So many gyms have great training but their nutrition offerings aren't on par. If you're looking for a one stop shop then look no further. I HIGHLY recommend HSN!
– November 2019
I am new to working with Healthy Steps Nutrition, but have watched our gym owner work through the process and seen the great things it has done for our gym members. The process of getting through the education was easy, and the mentoring calls that we have monthly help give some more clarity to the role I am taking on. I look forward to continuing my education through the HSN program and monthly webinars.
– November 2019
HSN has helped us turn around our nutrition program and grow it into viable revenue stream for the long haul. To make it even better- our members love their plan and it's easy for coaches to successfully execute.
– November 2019
HSN has help us comfortably introduce a nutrition program into our affiliate. The training program is very thorough and has allowed us to bring a tremendous service to not only our gym members but also our surrounding community. They guide you every step of they way providing the knowledge & expertise to implement a solid nutrition program into your facility. I would highly recommend their program to anyone thinking of bringing a nutrition program onboard!
– November 2019
We tried to do it on our own for a few years and were hesitant about making the investment. After trying other programs with less than stellar feedback from our members (PN Procoach, Xplore Nutrition, etc) we decided to take the plunge. After launching the program and following the guidance from the mentor team, we are on track to making nutrition services a significant source of revenue for our affiliate!
– November 2019
HSN has been integral in helping us implement a more in-depth nutrition coaching program to better serve our clients. If you are on the fence about partnering with them, take the leap. They will help you to build your business and give you valuable insight and feedback.
– November 2019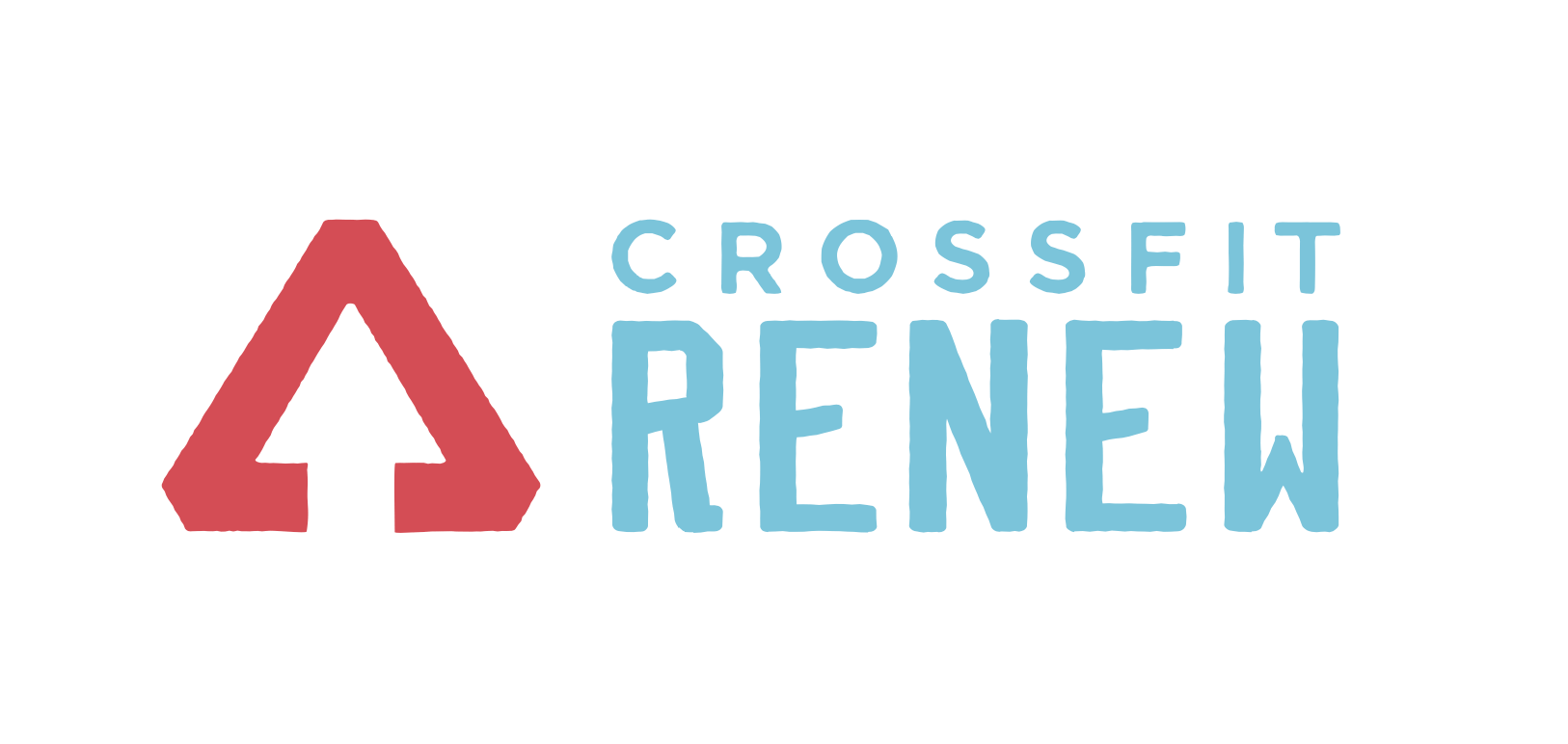 We have been using HSN in our gym for the last 4 months and it has made all the difference in the organization and growth of our nutrition program! The mentors are so passionate about our success and they are always available to help. I would recommend HSN to anyone hoping to launch or grow their nutrition program.
– November 2019
I am a nutrition coach at my local CF affiliate and am so happy we decided to join the HSN team! They provide so much education and support to me as a coach, that it makes my job as a nutrition coach that much easier. I would highly recommend HSN to anyone interested in adding nutrition coaching to their facility!
– November 2019
Rock City Complete Fitness
I am so thankful for HSN. The training provided helped build my confidence & knowledge in order to be successful. The on-going tools & resources provided are priceless! And the mentors are a wealth of great ideas, information & support! Join HSN!
– November 2019
HSN is the one stop shop for getting your members results. The program is superior to any program I have ever used. HSN has made Portside a better nutrition business because of this program and all the guidelines to follow. Thank you HSN!
– November 2019
HSN helped us take our nutrition coaching business from average to stellar. This program makes your life MUCH easier!
– November 2019
We've been with HSN for several years, and though we are nowhere near done ramping up our offerings, we always bring value to our clients and HSN is there help every step of the way. We are getting ready to kick off corporate nutrition, and I'm so thrilled that having a solid way to help our community in so many ways is about to increase tenfold! You can build a team and run a smooth business with the HSN mentoring team. You won't regret signing up for this!
– November 2019
HSN had been a great company to help grow our nutrition business. So much information and all the tools needed to be successful. If you are considering this don't hesitate. Do it now!
-November 2019
As the owner of a gym HSN has created a simple, easy, and successful nutrition program that my nutrition coaches can duplicate over and over. Our ROI has tripled and we have very happy clients with proven results. I highly recommend HSN and the entire team.
– November 2019
The V: Premier Group Fitness
Healthy Steps Nutrition (HSN) has been a beacon of light for our gym (The V: Premier Group Fitness) and nutrition program. Before incorporating a nutrition program, we would see members cancel their memberships because they were not reaching their goals. We later found out that, yes, they were working out and conquering the fitness side, but when they left the gym their nutrition was terrible. Once we incorporated HSN into our gym, we saw our members reaching their goals and making a commitment to health and wellness. Nicole and her team are amazing, and we couldn't ask for a better group of people to work with. The information that is provided is always up to date and follows the new trends. We are very appreciative of the work that they do.
– November 2019
If you are considering offering nutrition coaching at your gym, you need to sign up for HSN. HSN offers all of the tools and support you need to structure your program, offer the right pricing, offer challenges and 1:1 support. Don't try and do this on your own. Book a free help call and get started with them. You will not regret it.
– November 2019
HSN provides the whole package. Structure, accountability, growth strategies, social media guidance & content, and so much more. Since starting with HSN, we've seen incredible growth in revenue, reach within our community, and knowledge in our coaches. Very happy with our decision to work with them!
– November 2019
After introducing HSN into our gym, our athletes have grown (performance and nutrition knowledge) and have become more mindful of their nutrition. This has been a game changer for us and we are very happy with everything HSN has to offer. Their support is amazing and always there to help every step of the way. I would MOST DEFINITELY recommend!!!
– November 2019
Thanks to HSN we are able to provide our members with excellent nutritional support in meal planning, food tracking, and learning how to eat around their workouts. HSN also helps keep us on track with the monthly mentoring calls.
– November 2019
HSN was the only reason that we were able to implement a Nutrition Program at our gym because of their easy to use system, ongoing support and the fact that we did not have to re-invent the wheel. The mentors are all fabulous to work with and the level of accountability HSN offers helps to ensure that your nutrition program is successful. HSN gives you SO much content on a monthly basis, therefore you can spend your time doing other important tasks. I would highly recommend!
– November 2019
HSN has made it possible for us at CrossFit Iron Flag to start a nutrition program that is thoughtful, comprehensive and allows us the opportunity to provide quality results to our members. HSN has also provided us with a very concise and thorough roadmap on how to ensure our nutrition program thrives, with the ability to grow our services and those we serve. We feel confident every time we sit with a new client or existing one, every time we present to large groups regarding our program, and every time we post to our social media accounts.
– November 2019
HSN gives you all the tips to be a successful nutrition coach. From marketing strategies, recipe graphics and so much more!
– November 2019
We love HSN! Nicole has created an amazing platform to work with our clients in the gym and help their nutrition! It's a win all around!
– November 2019
HSN has provided us with the tools to run a successful nutrition program, that not only gets our members results but teaches them life-long sustainable habits! Nutrition has always been a passion of mine and thanks to Nicole and her team I am able to share my passion and most importantly feeling confident while doing so! There is so much opportunity for growth with this program, and they provide you with all the tools and resources you need. My favorite part about HSN is the accountability and support they provide. Nicole and her team really care about your program and hold you accountable to staying on track!

– November 2019
HSN Has been critical for us in growing our nutrition business. Prior to signing up with them we had a successful program in place, using their recommendations and support we've been able build this even bigger and better.
– November 2019
The program is so wonderfully organized, thought out and put together! We have been using HSN for almost 6 months now and we love it! The support from the HSN team is amazing and they are always willing to help solve any issue or answer any question. HSN helps keep our team on the same page and on track for reaching our goals. Thank you HSN!
– November 2019
HSN is awesome! We love HSN! Nicole and her team has created an amazing platform to work with our clients in the gym to help with their nutrition! It's a turn key solution to helping gym owners help their clients get amazing results. It's a win all around!
– November 2019
We LOVE HSN! The most valuable benefit of the service has been our advisers. They've helped us streamline our services to our clients and increase our revenue. Highly recommended.
– November 2019
HSN has been such a positive influence on our gym. Because of them, we have been able to change so many lives by implementing healthy lifestyles. This has been such a great commitment for us and we are so happy with how it is growing our Box!
– November 2019
HSN takes the struggle out of running a highly successful nutrition program at my gym. I have plenty of nutrition certifications and could easily guide my athletes to their goals but, managing all the details was another story. HSN's tested program took all the thought out of how to start, operate, and grow my nutrition program. I highly recommend it to anyone looking to add additional services to their facility.
– November 2019
Telos Strength & Conditioning
HSN allowed our gym to get a full nutrition program up and running in under two months. Everything was organized so well and allowed me to learn a lot, stay focused, and know exactly what I needed to do next. I highly recommend HSN to anyone looking to add this important service to their gym!
– November 2019
HSN has been amazing in supporting our venture into offering nutrition. Only regret was not doing it sooner!!
– November 2019
After 10 years of trying to help clients with nutrition on our own, HSN was able to give us all of the tools we needed to successfully implement the nutrition program we had been lacking for a long time. Our program grew quicker than we could have imagined and the success stories we have already witnessed are amazing! Thank you HSN!
– November 2019
HSN has been both a life & business saving adventure for us. Being able to have a nutrition program definitely allows us to offer a better service to our clients. HSN has been a God Send.
– November 2019
Amazing nutrition program and support system with ongoing education and mentoring. HSN gives you the tools you need to run a successful nutrition program.
– November 2019
If you want to add nutrition coaching services at your gym, HSN gives you all the training, tools, resources and mentoring you could possibly need. Don't waste time trying to figure out how to package and price services, how to sell nutrition or even what content to post on social media — HSN will give you all that and more.
– November 2019
I highly recommend Healthy Steps Nutrition! Their program has helped me bring in over 6k in 2 nutrition challenges with a corporate wellness account that I have established.
– November 2019